US: YOUNG PR PHENOMS SHOW THEY 'CANNES' COMPETE!
The Competition… Given two weeks to research, conceptualize, and draft a comprehensive PR plan around a global nonprofit, the first ever US Young Lions PR Competition tested the boundaries of creativity, strategy, and determination.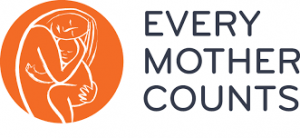 Designed for teams of two PR professionals 28-years-old or younger, the competition brief examined 'Every Mother Counts,' an organization aiming to make pregnancy and childbirth safe for every mother. This year's assignment forced teams to dig deep into their communications repertoire – it required the right mix of innovative tactics and traditional PR methods. (As if this were not enough, these tireless young professionals did not get any reprieve from their regular account work).
As the sole sponsor of the PR competition, the PR Council worked closely with USA Today, the official US representative to the Cannes Lions International Festival of Creativity. As Betsy Alekman, Director, Trade Marketing USA TODAY describes, "launching the first-ever PR Young Lions competition in the US has been an incredible experience on many levels… PR had a huge year in Cannes last summer and this sector of the industry is involved with the Festival more than ever."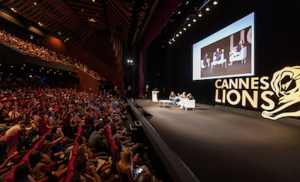 The incentive…Besides the obvious prestige of being recognized as the 'cream of the crop' of up-and-coming talent in the communications industry, we threw in an all-expense-paid trip to Cannes to represent the United States in the global competition and battle against other young PR prodigies.
The result… After reviewing dozens of entries from savvy PR duos across the US, our esteemed judging panel selected six finalists to present their submissions live in New York City. With about ten days to prepare, and in some cases traveling coast to coast, the caliber of talent on display that day is best characterized as "Exceptional." As Paul Newman, President of MSLGroup North America, describes "they represented the brightest talent of the younger generation with skill and verve. Based on their strong strategic insights, multi-channel understanding, and truly creative tactics, we can safely expect PR to enjoy a very healthy future, for our clients, partners, and agencies. It was exciting and humbling to see the overall quality of the entries."
However, for one hungry young lion team, this only served as the appetizer to the main course. Overcoming five of the most talented PR pairs in the country, Angela Mears and Margaux Pepper of Weber Shandwick held the perfect combination of planning and poise to be crowned the first ever US Young Lion PR Champion. Here's what they had to say about the experience…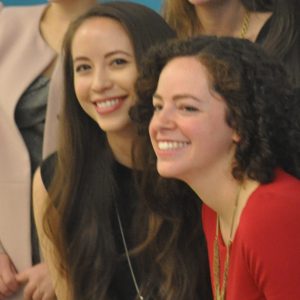 Can you briefly tell a little about your career path so far, how you got involved in PR?
M: I've always been pulled in a few different creative directions – I pursued acting, filmmaking, graphic design, and marketing before entering the world of Public Relations. The environment at Weber Shandwick and changes in the industry have stretched the limits of what a "career in PR" can look like, so I've been able to weave a lot of my creative interests into my work.
A: I think my calling has always been storytelling. I started my career in entertainment, working as a production assistant on The Simpsons and writing script coverage for New Line Cinema. Then I made a shift into freelance writing before joining Weber Shandwick's creative team. I honestly didn't know much about PR before joining the agency, but its holistic and audience-centric approach to campaigns and storytelling is what drew me in, and what keeps me engaged even after four years in the industry.
How did you hear about the competition and what made you decide to participate?
M: Weber Shandwick nominated us!
A: That's right – I first heard about the PR competition when I received the note that I'd be competing. I was aware of the Young Lions competition, but the introduction of the PR category was news to me.
How were you paired up as teammates?
M: Angela transferred from our Chicago office to San Francisco right before I joined the team, so we'd never met before this competition. We got introduced over email (and stalked each other on LinkedIn), then got started working cross-country. By the time we met up in Chicago to put everything together, we were fast friends!
A: Even though we'd never met or collaborated before the competition, looking back I can't imagine a better teammate. We have perfectly complementary, synergistic skills and points of view.
What was your first reaction after meeting one another for the first time?
A: We clicked perfectly, like two puzzle pieces coming together. Between the two of us, we have copy and design skills, PR and digital expertise, storytelling and distribution strategy.
Once you received the brief, what was your strategy?
M: Research, research, research. We spent the overwhelming majority of our time getting to know the challenge and developing the right strategy, then brought the idea to life from that point.
A: Yes, we knew that developing an unassailable creative strategy, deeply rooted in audience truths, would be the key to a winning idea. Once we nailed that piece, we only had a few days to develop the creative executions and media pieces.
After the finalists were announced, how did you prepare for the live presentation?
M: Five minutes to present is no time at all, so we spent a lot of time cutting things from our presentation. We wanted to distill the campaign down to one simple idea and let the visuals we created speak for themselves.
A: We probably rehearsed a dozen times before we got the story down to its most essential pieces. Any bit of a stutter or tangent would keep us from hitting the five minute mark. By the time we presented, we had it down to a science.
What was your reaction when hearing you won the competition and will represent the US in the PR competition at Cannes?
M: We went into the presentation feeling confident, but the prospect of going to France for the global competition is so huge that winning still felt like a shock. We just couldn't be more proud.
A: I'm still pinching myself. The odds seemed astronomical. Walking out of our presentation we felt like we nailed it, and that was really what we hoped to accomplish — to do the idea justice. Hearing we'd won was (really really awesome) icing on the cake.
Any special preparations for Cannes? Will you see each other prior to the global competition? What are you looking forward to most?
M: It's truly an honor and a privilege to represent the agency and the country. I can't wait to be inspired by all the other great work being showcased at Cannes and soak up the adventure of exploring a new place.
A: All I hear from folks who've been to Cannes is that it's a massive dose of inspiration — and I'm most looking forward to that. Food comes in as a close second. We're just now reviewing the rules for the global competition, but hopefully we can find time to regroup before we take the plunge!
2015 US Young Lions PR Competition Winning Team
Angela Mears & Margaux Pepper, Weber Shandwick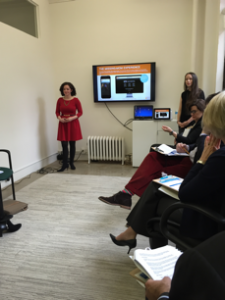 PR Council Sponsor Spotlight Recipients
#PRThinking | Entries that best embody what PR is today: an integrated approach that utilizes traditional and new media to create content that compels, stories that resonate, and conversations that engage.
Nicholas Nelson & Matthew Molino, Cohn & Wolfe.
Courtney Rule & Rachel Silverman, Hill + Knowlton Strategies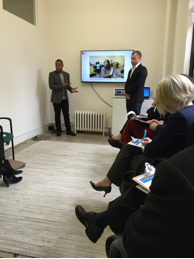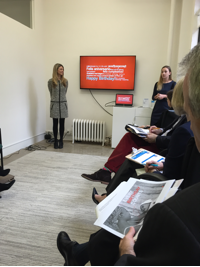 https://iccopr.com/wp-content/uploads/2015/05/us-PR-Lions-scaled.jpg
1700
2560
blaze
https://iccopr.com/wp-content/uploads/2017/03/2834-ICCO-Logo-Horizontal-CMYK-1030x458.png
blaze
2015-05-12 09:54:52
2015-05-12 09:54:52
US: YOUNG PR PHENOMS SHOW THEY 'CANNES' COMPETE!