"Brand Culture in the Conversation Age" – csuitepodcast Show 30 Part 2
 Blog post by Russell Goldsmith, Founder, Audere Communications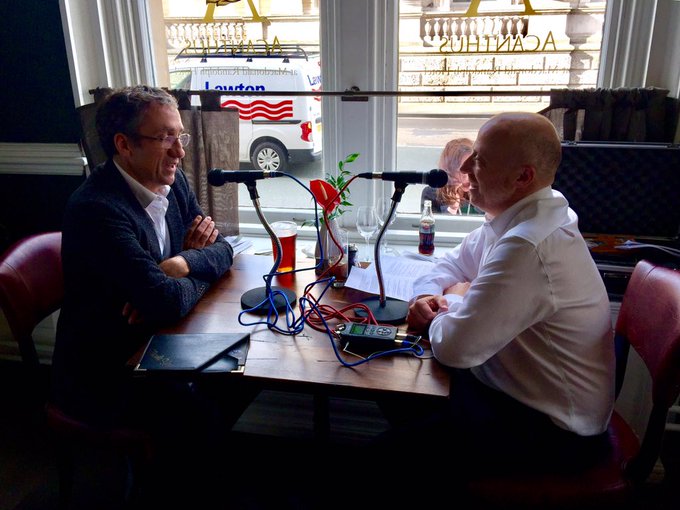 In Part 2 of Show 30 of the csuitepodcast (
starting at 20:05
), recorded at the
Global ICCO PR Summit
, I had the absolute pleasure of speaking with
Pascal Beucler
, Senior Vice President & Chief Strategy Officer, Global,
MSLGroup
(and someone I could have happily chatted to all afternoon), on the topic of 'Brand culture in the conversation age', which was the title of the presentation he had given at the conference earlier that day.
Pascal said that his talk was based around how PR has evolved from Public Relations to People Relations, creating relationships through content that is full of emotional connections.
He explained this further by talking about how the z-generation, born between the 1990's and 2010, or those a little older, born between the 1980's and 2000, have a relationship to brands that is based on mutual respect and parity – that is not top down or intrusive but based on choice, desire, attraction, seduction – and if it is like this it works, otherwise it doesn't work.
The example of a campaign that MSLGroup had worked on recently that Pascale said was viral video rather than an advert that creates a dialogue between [the brand and] the target they want to address, was the superb Always #LikeAGirl campaign, one that I personally love and continue to feature in my own Using Video in Social Workshop.
Pascale believes the genius behind the campaign is that P&G and Always are saying they deliver much more than protection every month but they deliver a vision of young girls based on the understanding they have a strong desire to be free of the chains that society and men put them in.  This for him, is an example of New Age relationships between brand and people.  It's not about telling you my product is better than another one, but instead saying there is an issue and so why don't we discuss it and find a solution. 
Another area Pascale touched on in his talk was that of gamification, which he sees brands using in two ways.  Firstly, gaming is a huge trend for millennials but also for older people, mainly because the smart phone is always in our pocket and so when we have free time, as well as using it to communicate, we use it for gaming and so it provides a perfect compatibility and convergence between the device and the will to be gaming.
The other reason Pascale said gamification is important is due to the power of data created by millions of people on the way they play that you can use to your advantage.  He used the Deutsche Telekom "Sea Hero Quest" as a great example, which, as quoted on their website, was "designed to create the world's largest crowd sourced data set benchmarking human spatial navigation, helping bring scientists one step closer to developing new diagnostic tests for dementia."
Pascale believes this kind of activity gives gamification another dimension, something he calls, Brand Utility, where the brand becomes something useful in your life.
There were so many things we spoke about, too much to write about here, and to be honest, it's much better listening to Pascale explaining it all, but he finished off with what he saw as the main drivers are for brands in the conversation age, which were:
Start conversations based on creativity of the mind
There is no conversation unless there is equality, equity and parity between the two sides. It has to be two ways. If it is a dominating conversation, it goes nowhere.
Conversation is a continuum
#ad – Many thanks to global media intelligence provider CARMA for supporting the series of shows I produced from ICCO.  Please do visit their website to find out more about how they can help you deliver actionable insights through media monitoring and PR measurement.
All previous shows of the csuitepodcast series are available on Soundcloud or itunes and please, if you subscribe, can you give the show a positive rating and review on itunes in particular.  You can also now follow the show on Twitter and Facebook – please get involved!
https://iccopr.com/wp-content/uploads/2016/11/brand-culture.jpg
768
1024
iccoadmin
https://iccopr.com/wp-content/uploads/2017/03/2834-ICCO-Logo-Horizontal-CMYK-1030x458.png
iccoadmin
2016-11-01 17:25:29
2016-11-01 17:25:29
"Brand Culture in the Conversation Age" – csuitepodcast Show 30 Part 2